Location search by city parameters
The "Location Search" is performed using range sliders. Each range slider has several elements:
Population density in the city
Set the desired population density for the city you'd like to live in.
The maximum density indicates that it is a large city or an area near a large city.
The minimum density indicates that the city is located on a large area with large distances between houses.
Search parameter name.
The Switch – You can enable or disable a specific search parameter. The disabled parameter has no effect on the search results.
The question mark icon – clicking it displays a hint with a more detailed description of the parameter and its options.
Detailed description of the parameter.
Priority selector – If you prefer one of the parameters, you can change its priority. Priority 300% – This means that the result of the city (in "points") is multiplied by three (300% of the normal value).
Minimum value of the parameter.
Maximum value of the parameter.
The selected parameter value.
By moving this range slider you can select the parameter value.
Value Change Buttons. Some parameters have a small number of possible values, so the buttons have been added to make it easier to switch between them.
Buttons for sequential reading of the description.
Displays the order of the short descriptions. The number of circles corresponds to the number of short texts. White circles indicate which of the texts is currently displayed.
---
The search results change each time one of the parameters is enabled or disabled or its priority is changed. The search results are influenced by the points scored by the cities for each parameter selected by the user. As a result, the city with the highest total number of points is placed in the first position. The cities are displayed in the form of a map with information: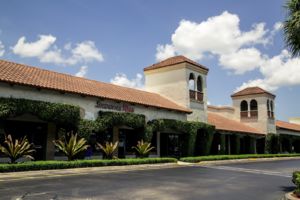 Mission Bay
Housing Price:
$434,590
75 pt.
The City Name.
List of parameters and points that the city had received for each of them.
The total score for the city.
---
If you are interested in any of the cities – just click on the city image and a pop-up window will appear. You'll be able to choose one of the following options to proceed:
View general information about the city.
View a real estate market information in the city.
Send a request to the realtor to find the right home for you in this city.